Post by Sockhom on Aug 7, 2011 6:52:44 GMT
Originally posted yesterday by Dr Alastair Robinson on CPUK forum.
I shall post other pictures and comments soon.

Dear all,
As of today,
Nepenthes thorelii
has officially been relocated in Vietnam, within Tay Ninh province, its type locality. François kindly invited me to help him continue his search for the elusive species in order to make an official determination in the event that he discovered plants of interest.
I am pleased to confirm, firstly, that François is not actually insane after all, and secondly, that the specimens studied
in situ
at the so-called
Sữa Đá (Sua Da)
site fall neatly into the description made by Lecomte in 1909, and match the specimens at the Paris herbarium perfectly. This is therefore the first time that the species has been formally identified and collected (with minimal impact on the population) by qualified botanists in one hundred and two years. Given the recent elimination of potential communities of this taxon by poachers, details of the site will not be made public for the foreseeable future, a decision made in concert with the Institute of Tropical Biology in Ho Chi Minh -- with whom we conducted the expedition -- in order to protect this critically endangered taxon. Aside from any additional photos that we are able to provide at a later juncture, this is all the information that we can offer at this time.
Congratulations, François. I'm sure that the forum will look forward to seeing some of your own photographs in due course. I have included some of my own in the interim. We extend our thanks to the members of the research institute and the Vietnam Army for their assistance in this endeavour.
Best wishes,
Alastair.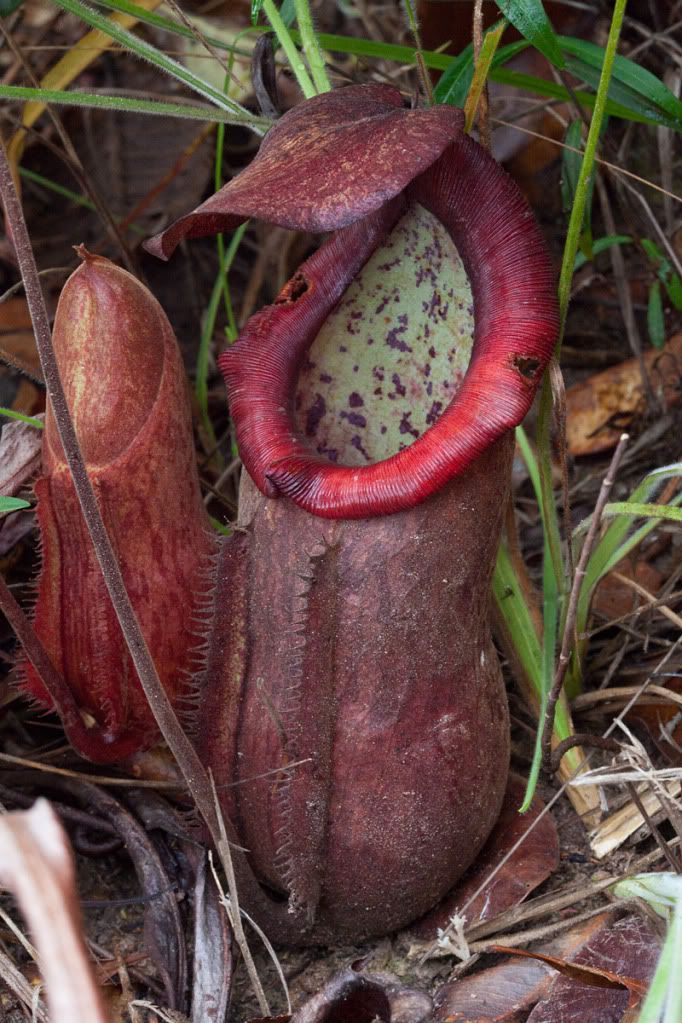 Lower-intermediate pitcher - an especially robust specimen.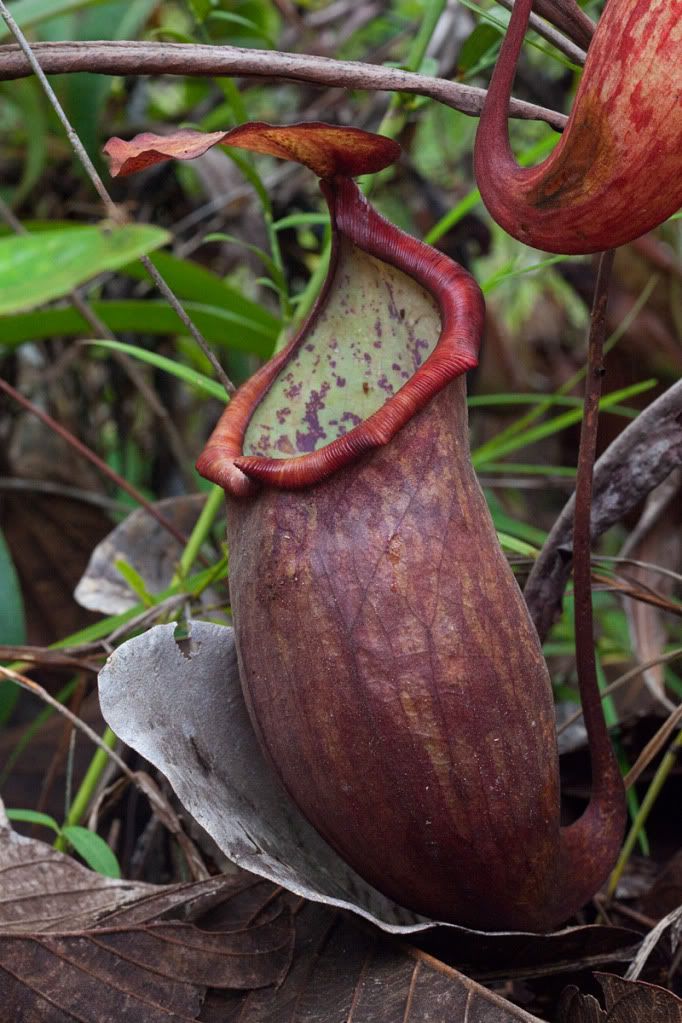 Intermediate pitcher.
An upper pitcher.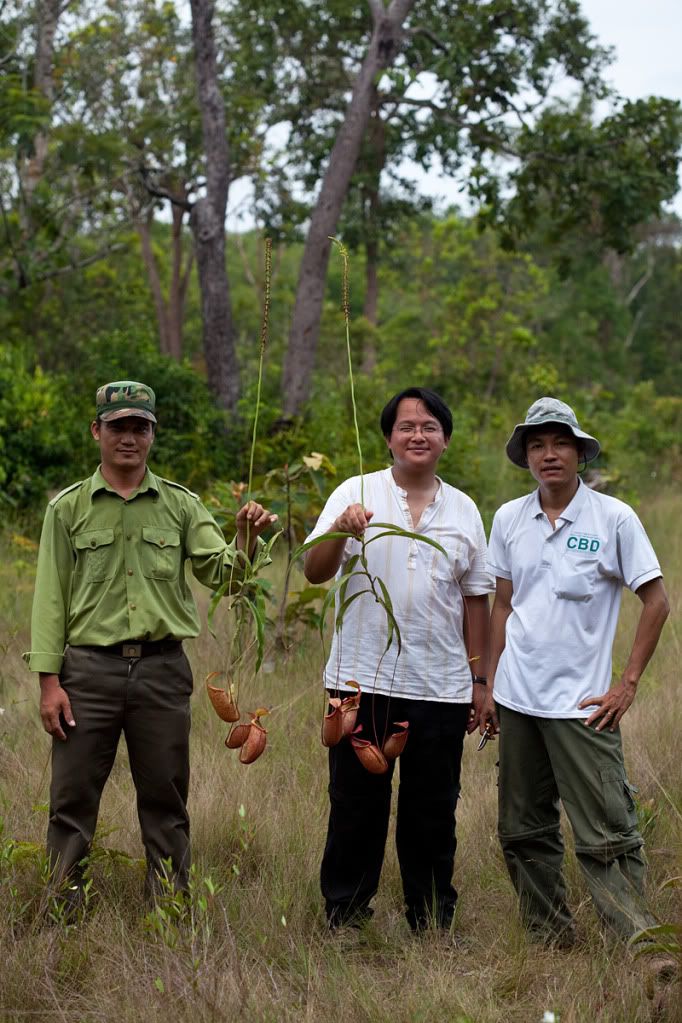 François with members of the forestry research team and new herbarium specimens. The rootstocks and additional crowns were left intact so as to minimise any impact on the population.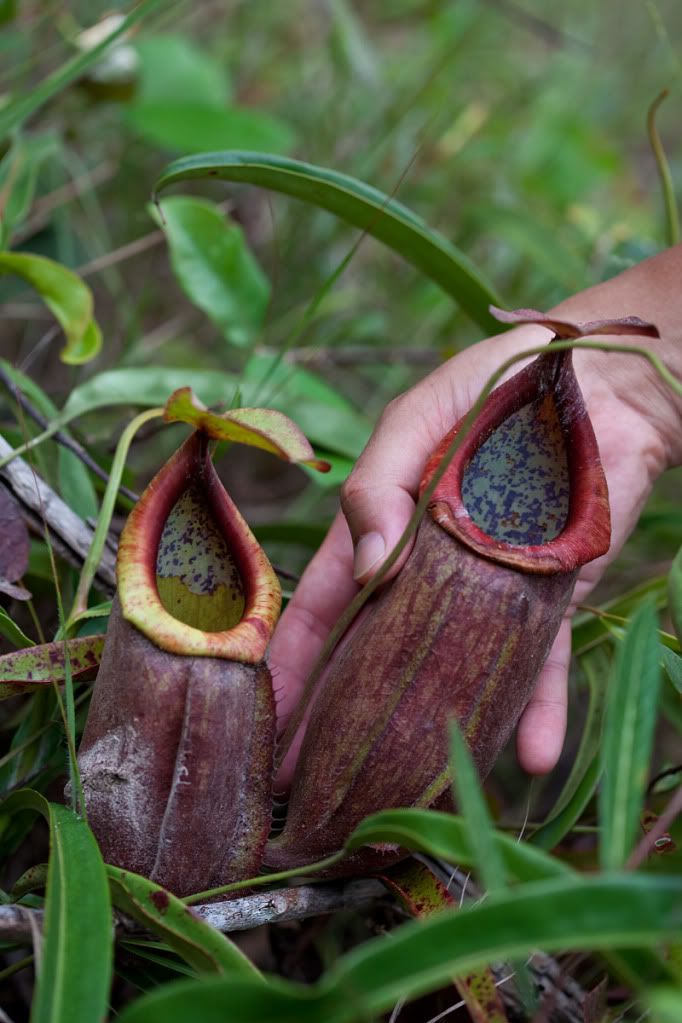 Additional lower traps.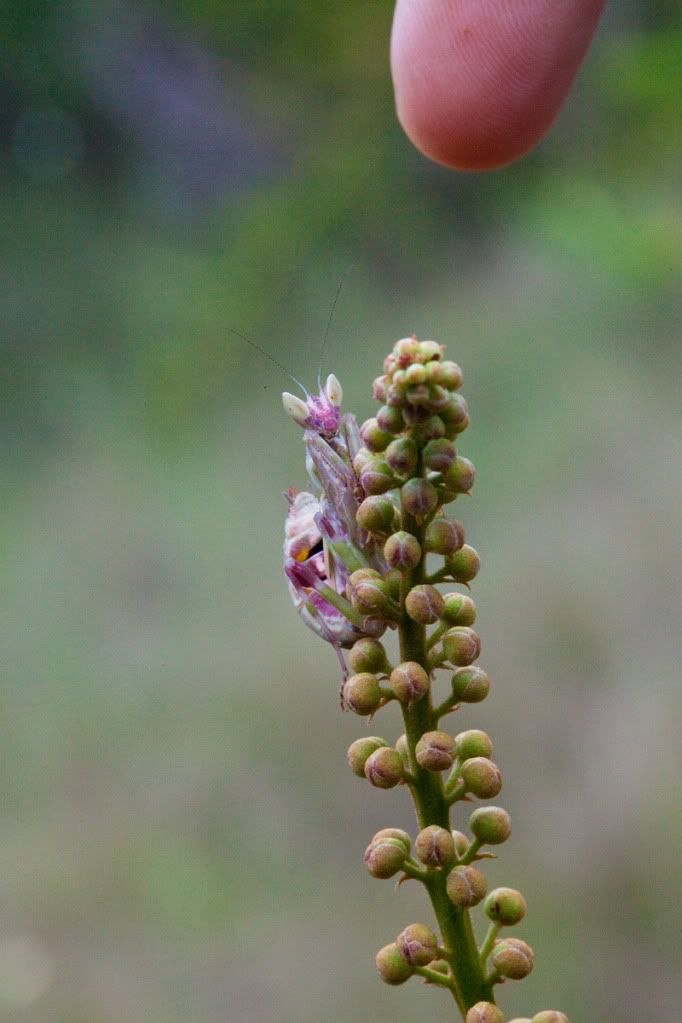 One of a handful of flower mantids located on the scapes of this taxon. Other commensal taxa included three different types of spider.
The partially digested remains of a scorpion found in a lower trap.