Post by andreasfleischmann on Dec 26, 2008 18:52:26 GMT
Hello all,
I would like to illustrate another member of Drosera section Stolonifera: Drosera fimbriata ("the fringed-leaved sundew")
This species is endemic to the sandy plains along the South Coast Highway (HWY 1) of Southern Western Australia. It can be found growing in the "South Coast Highway National Park" (part of that is "Hassell NP"), however the term "National Park" is rather kidding to describe this sort of protected area: it is a thin line of no more than about 10 to 20 meters of natural scrubland vegetation on each roadside along the paved Highway 1, followed by huge areas of farmland or eucalypt plantations. See the following image I found on the web.
And that's how it looks like: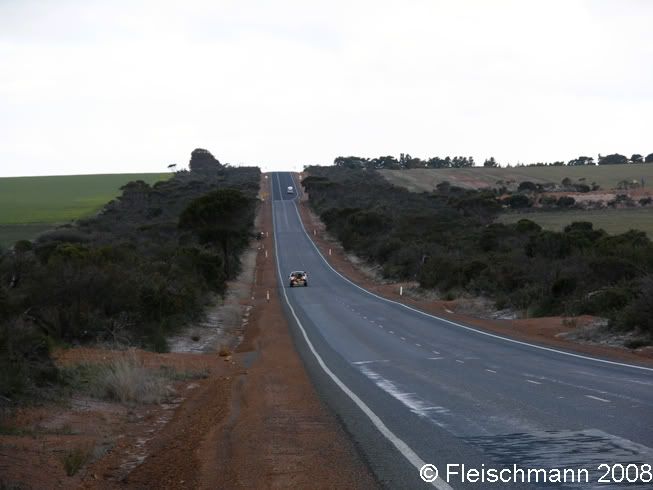 Drosera fimbriata grows in fine white quartz sand over a layer of laterite rock.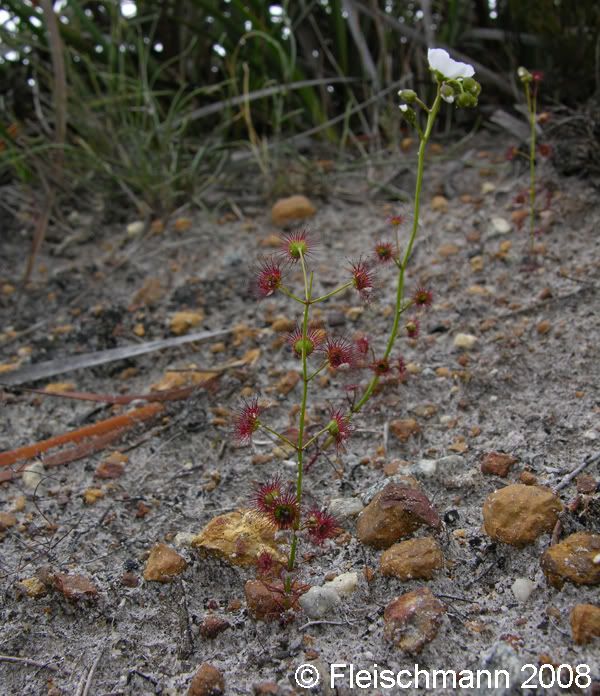 The inflorescence can be forked, the tips of the petals are usually tinged pale pink on the lower surface. The flowers are sweetly parfumed.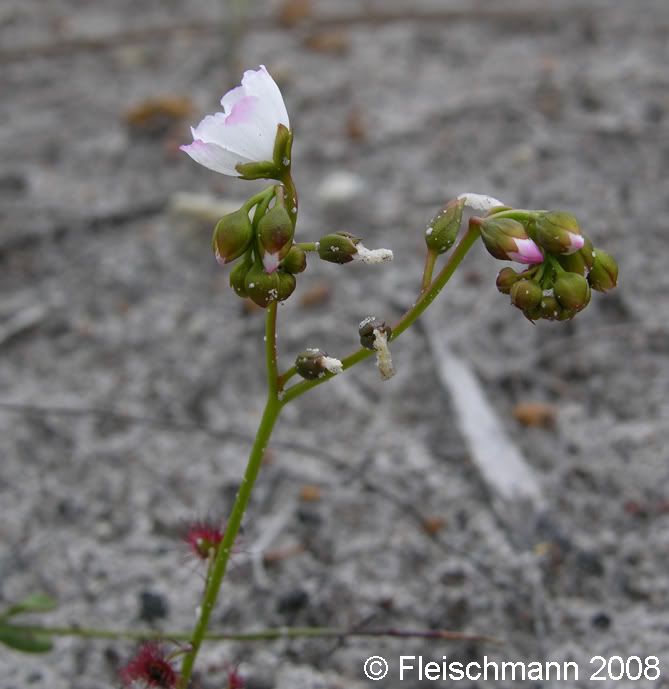 What is unique in this sundew are the whorls of non-carnivorous fringed leaves at the base of the stem.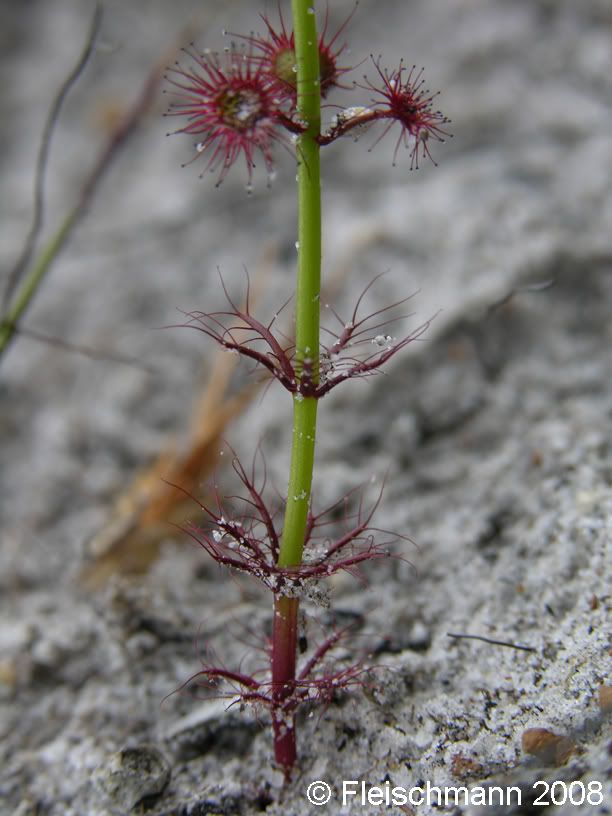 One interpretation of the function of these structures (eg. by DeBuhr, Lowrie etc.): they should protect the upper parts of the plant from small crawling herbivores. I do not believe in this theory, to be honest. First of all, slugs and snails, as well as some beetles etc. could easily kreep over those barriers (or eat them, if they're herbivores! Tasty leaves without disturbing enzyme secreting glands - yummy!

). Second: if those structures would really help well to keep away herbivores or prey thefts, then WHY have they only evolved in one single species? But in not in any other of the related species? This does not make sense to me.
BUT Drosera fimbriata differs from all other members of section Stolonifera in habitat preference, too: it's the only species that grows in fine sand soils! All other members of this group either grow on laterite soils, a few of them in rough quartz gravel.
And that's the real main function of these modified leaves in my opinion: to keep away sand from the sticky carnivorous leaves of the plant! Several pygmy Drosera that grow in fine sandy soils have to suffer from sand spray during heavy rainfalls, too. Their stems are usually covered with a concret-like sheet of sand. That's why those pygmies that grow in fine sandy soils are usually those species that develop tall stems (D. scorpioides) or very long stipules (D. sargentii), in order to keep the growing bud and carnivorous leaves free of sand.
See how this works with the basal leaves of D. fimbriata, too. You can even see the clods of sand grains sticking to the leaves that are pointing towards the ground.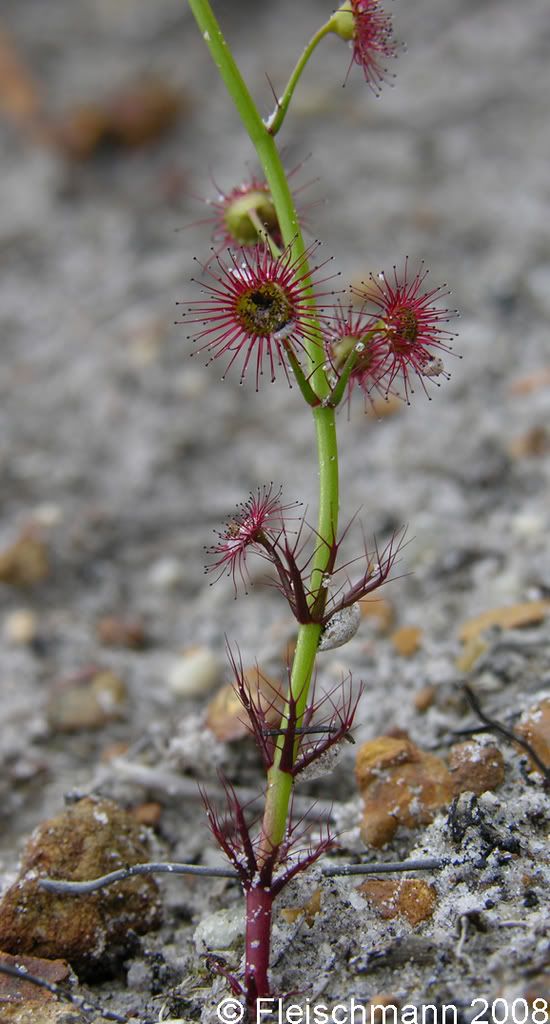 Interestingly, remnants of the fringes of the lowermost leaves can sometimes be found at the base of the upper carnivorous leaves to. Those are not stipules (which are formed by the leaf base) but those fimbriate fringes (which are formed by the leaf margin, just like Drosera tentacles are!).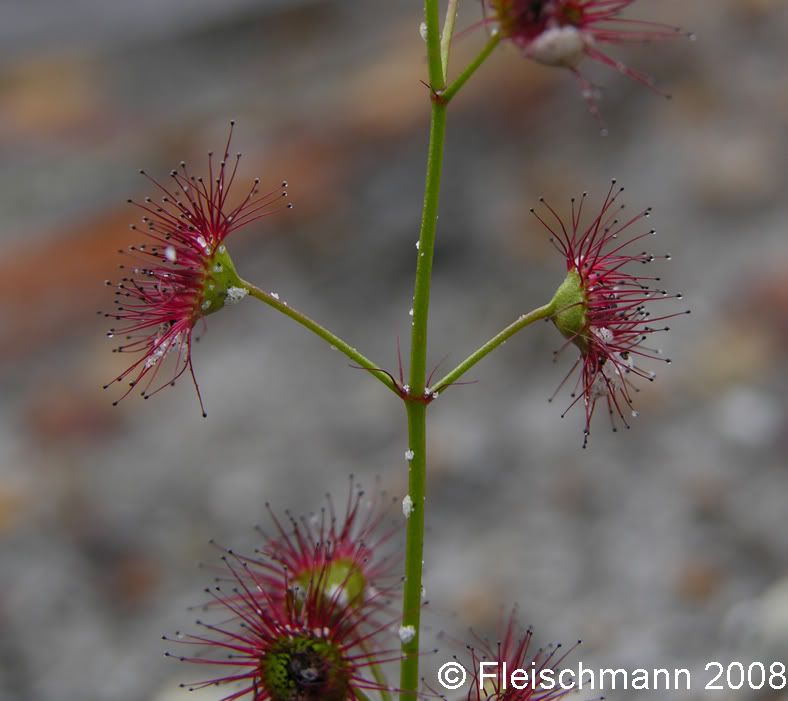 All the best,
Andreas