Post by sunbelle on Mar 19, 2007 20:01:50 GMT
Back in April of 2004 a firend of ours told us about a stand of S. minor located EAST of I-95 near the city of Fort Pierce in St. Lucie County, FL.
The site was on property owned by the railroad. The last we heard, the land was sold to a developer and will be turned into an industrial park. The county of St. Lucie made efforts to move the stand to another location, but there were too many minors to move. At the time, our friend who was invlolved with the rescue efforts with the county gave us some of the plants that were going to be destroyed. We still have these S.minor from St. Lucie Cnty in our collection today, and our friend still has a few in his collection as well.
The S. minor from St. Lucie county is different from the Okeechobee stand. Okeechobee is inland, in the middle of the FL peninsula at the very top of Lake Okeechobee. Winter conditions there are much colder than the Fort Pierce, St. Lucie county site. The St. Lucie County site is much closer to the east coast (on the Atlantic ocean side) and because of the moderating effect of the water and gulf stream, that site always has warmer winters. It's about as far south as the Okeechobee site, give or take a few miles. What is really amazing is how this location begins to fall in to a sub tropical condition.
This site is about an hour drive north of us. We were able to visit several times back in April of 2004. Here are some additional photos of this special S.minor site, many of these pics are not posted on our website (please excuse the quality, these were taken before we got the digital camera, so they are copies and not the most sharp and detailed)
Remember, these were taken three years ago in April 2004
Here are some wide shots of the environment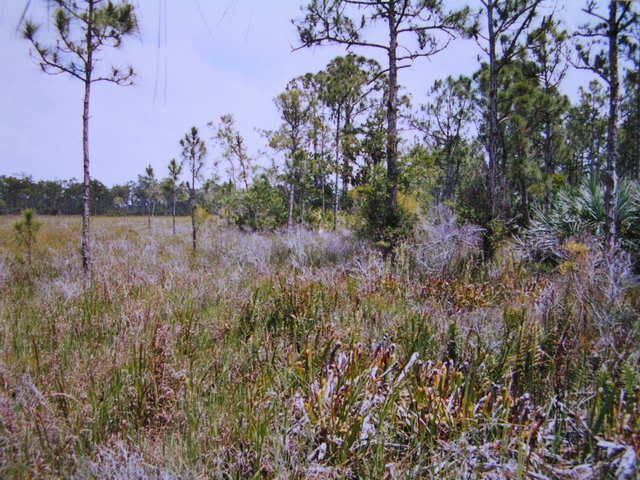 These were HUGE clumps... and these photos were taken after our friends had done massive collecting with permission from the County.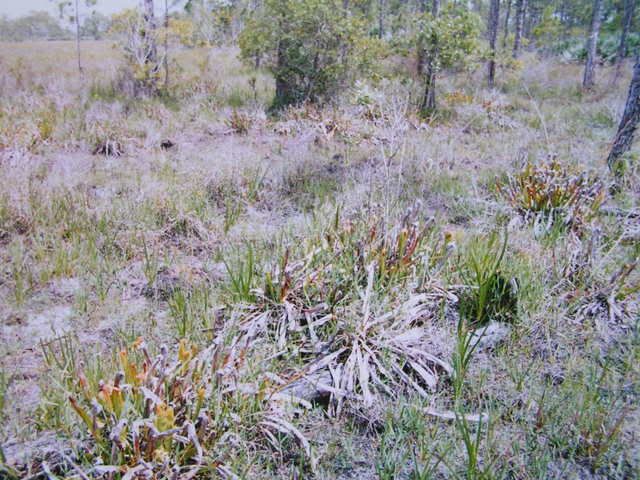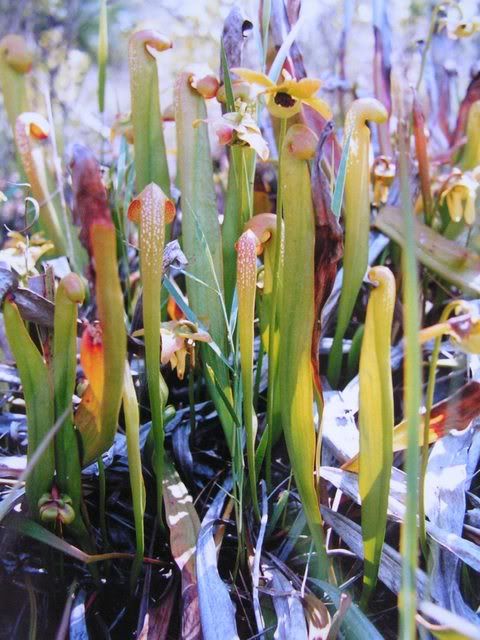 Like we wrote above, these photos show what was left over AFTER several collecting sessions. If every collector that wanted one got one, there would be thousands left over.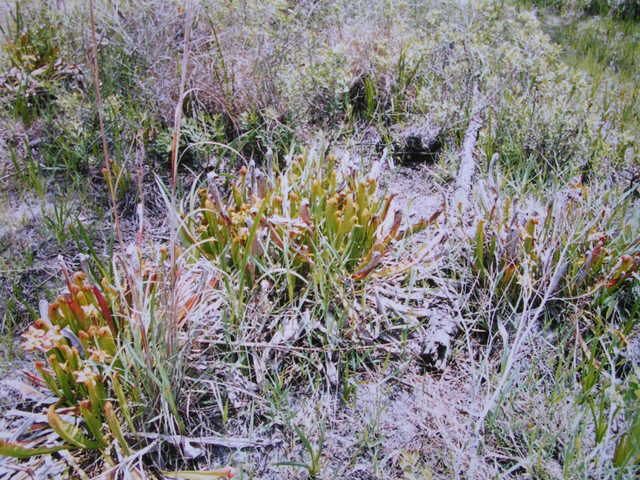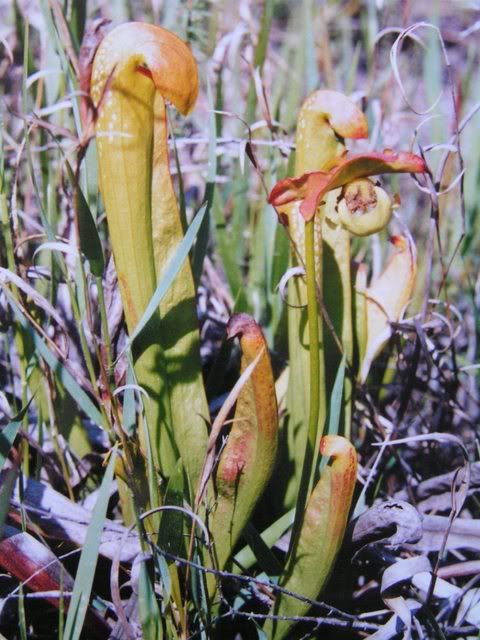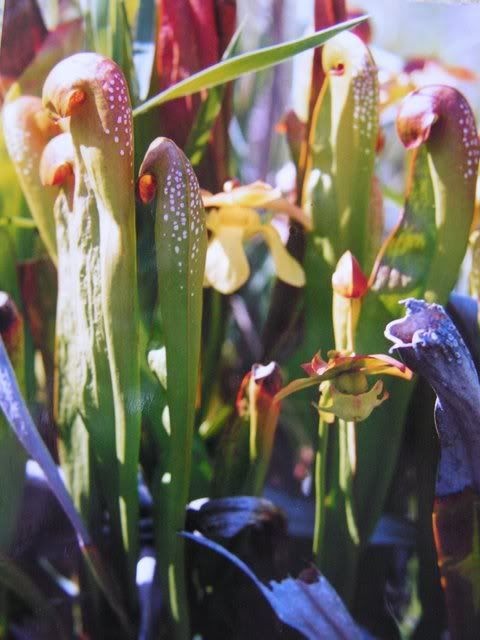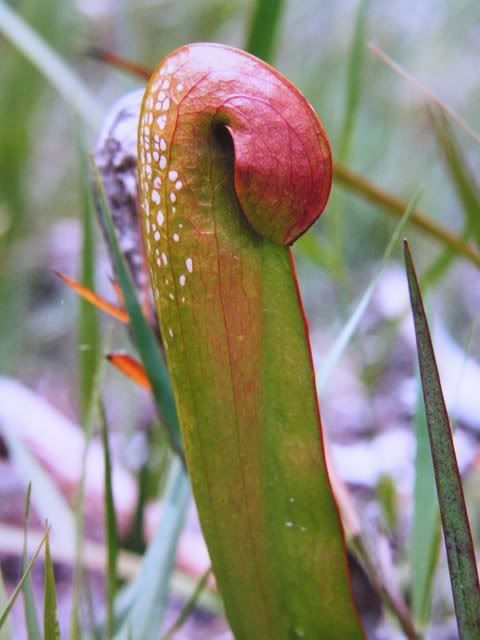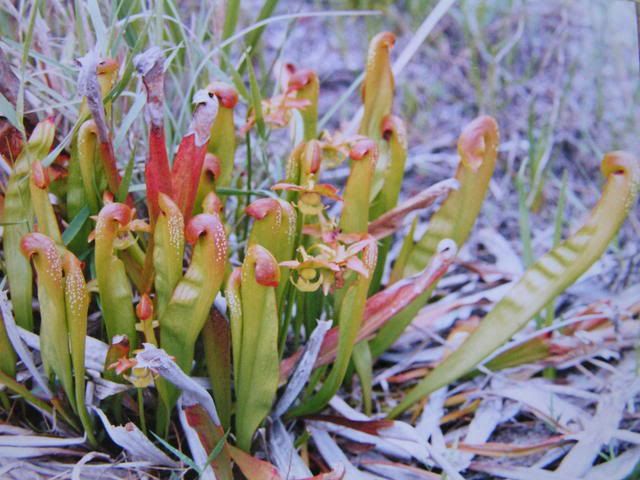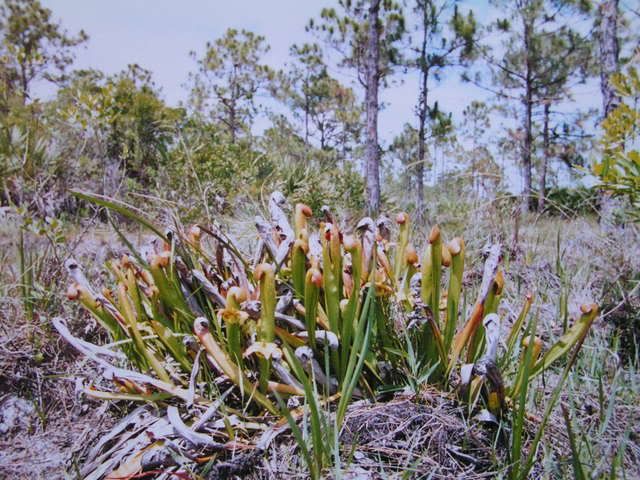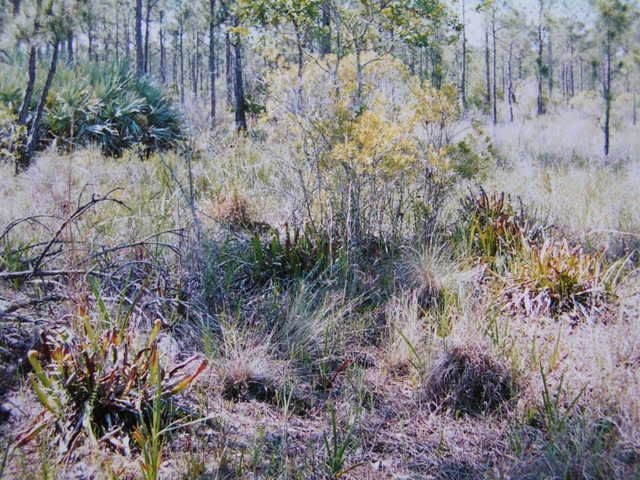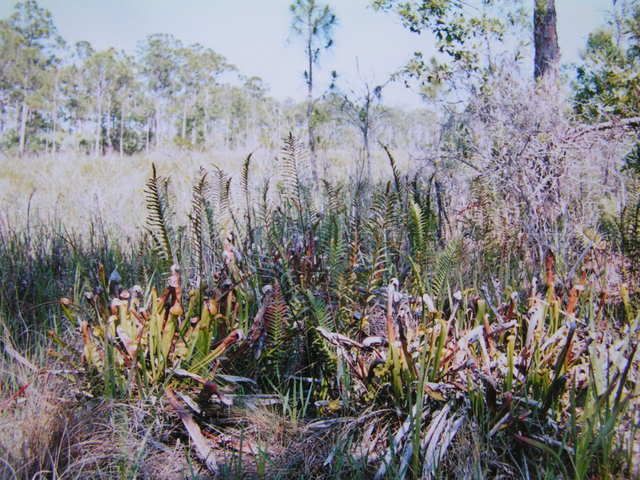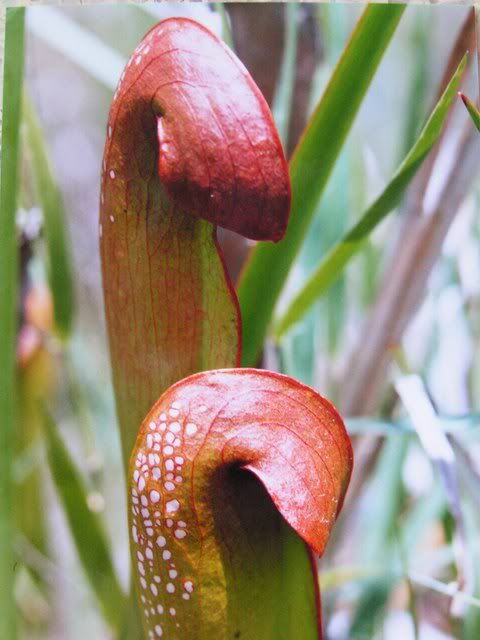 Here is Michelle with the S. minors