Post by bud on Jul 8, 2014 3:49:09 GMT
Most people visit Big Bog SRA in order to enjoy fishing on the Upper Red Lake. For others, the highlight is a mile long boardwalk into the bog. Sarracenia purpurea sap. purpurea and Drosera rotundifolia are plentiful from the halfway point of the bog walk onwards.
S. purpurea ssp. purpurea
D. rotundifolia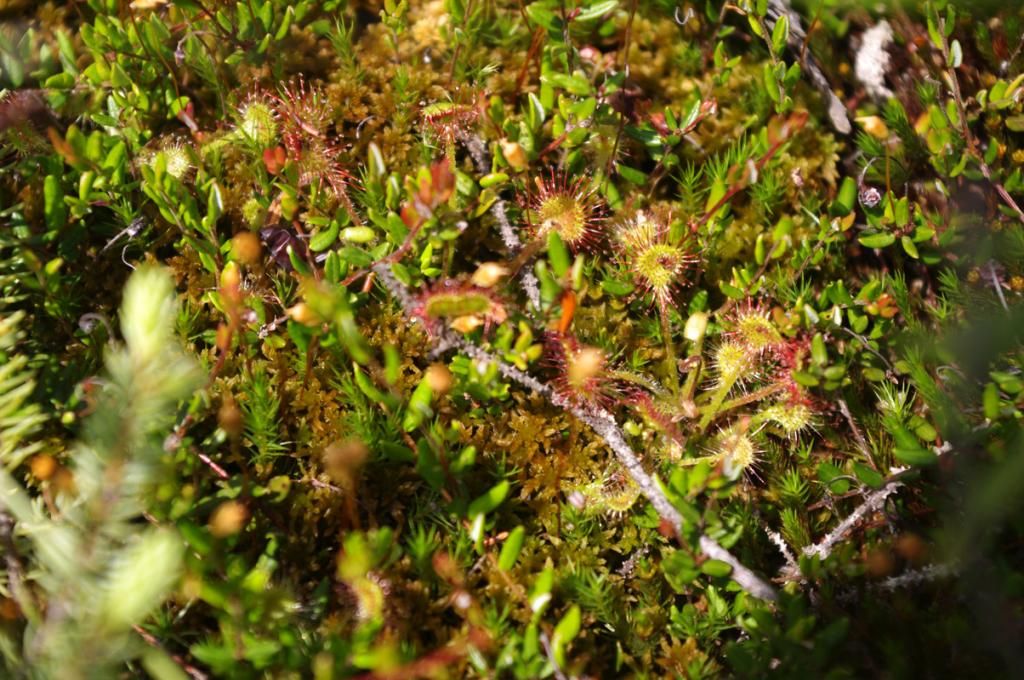 A species of bladderwort and another species of sundew (Drosera anglica?) are reported to be around, however none were found on this trip after much searching and a couple of conversations with park staff.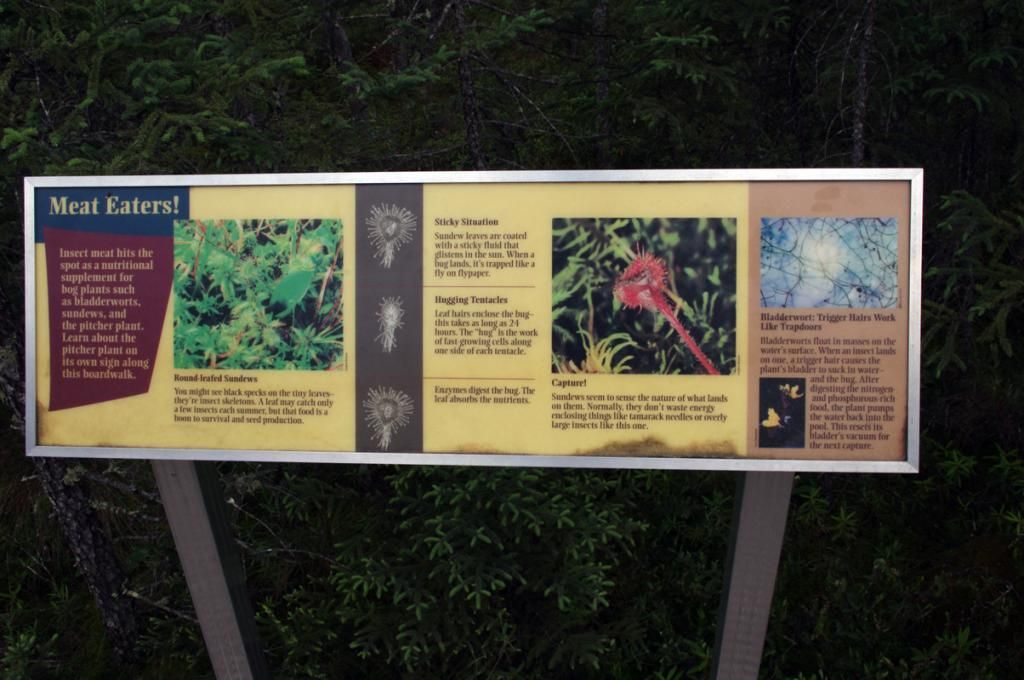 During the early 1900s attempts were made to drain the peatland for farm use. See a sign from the boardwalk below.
You can still see the ditch cleared, roughly 100 years ago, at the halfway point of the walk.
The sphagnum must be doing well, it almost covers most of last years pitchers!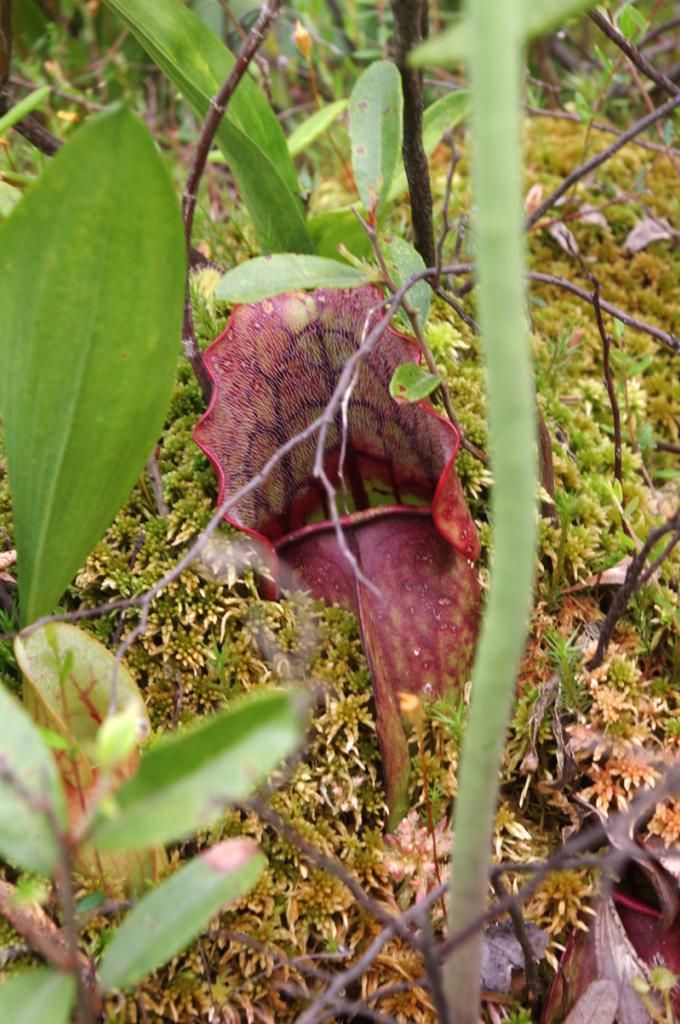 Trees spotted in the bog were Black Spruce and Tamarac. Most of the trees were stunted from growing in the poor soil. At the beginning of the trail, where they grow more densely, the fragrance of the trees was quite pleasant.
When you tire of looking for the untraceable English Sundew, notice Shield and Beard Lichen covering the trees.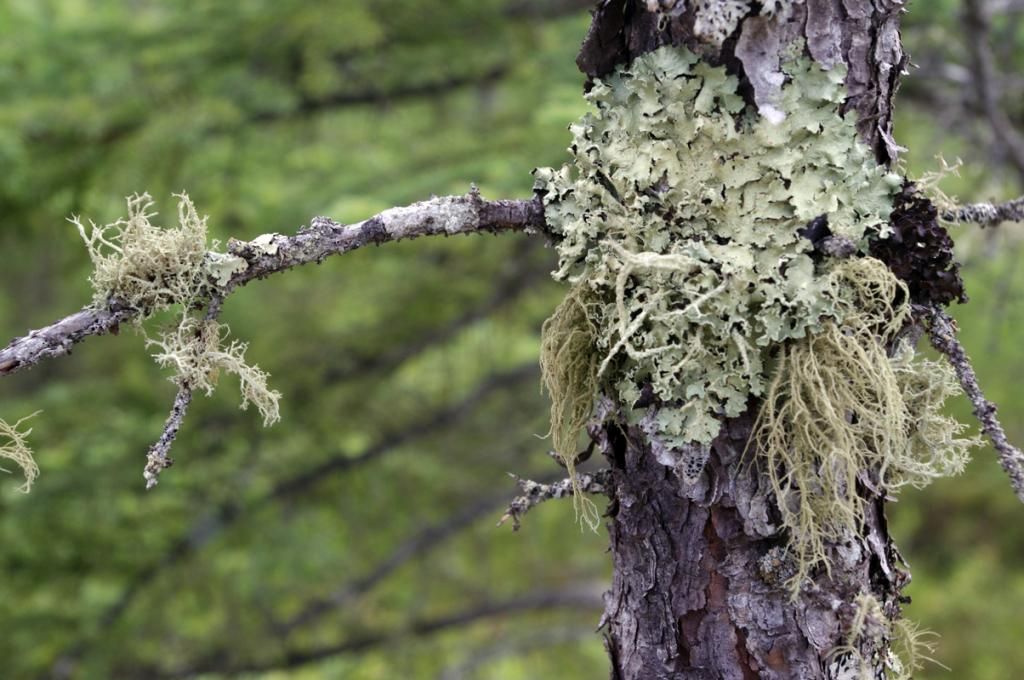 Pixie Cup and other Lichen are found on the ground and in depressions throughout the bog. Since you can't walk in the bog, I had to really stretch from the edge of the boardwalk to get a photo of these.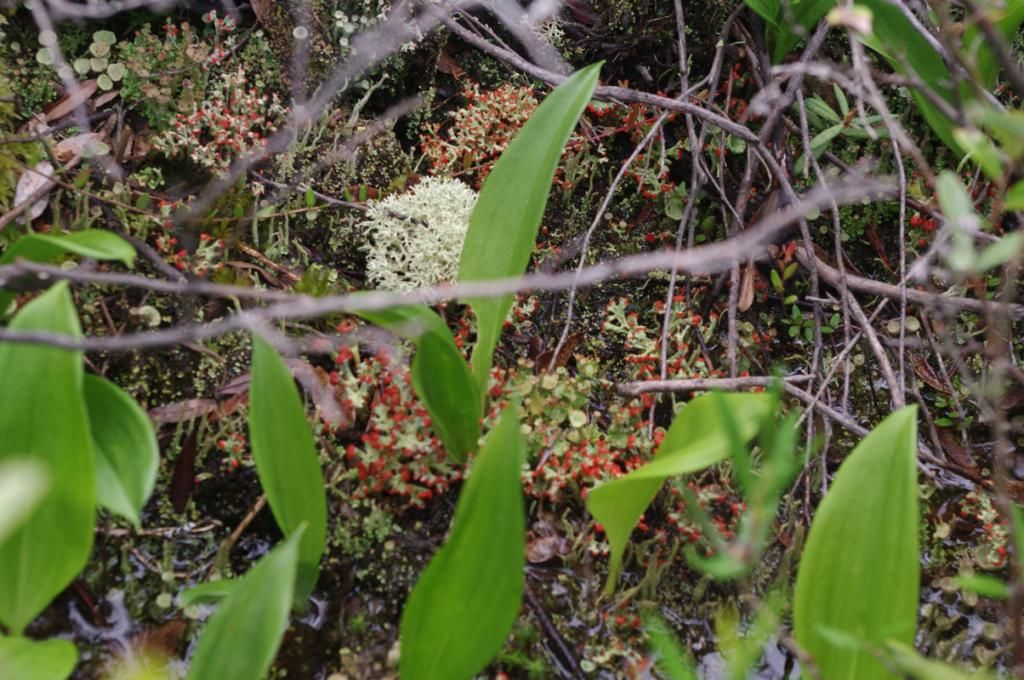 Oh, who gets tired of sundews?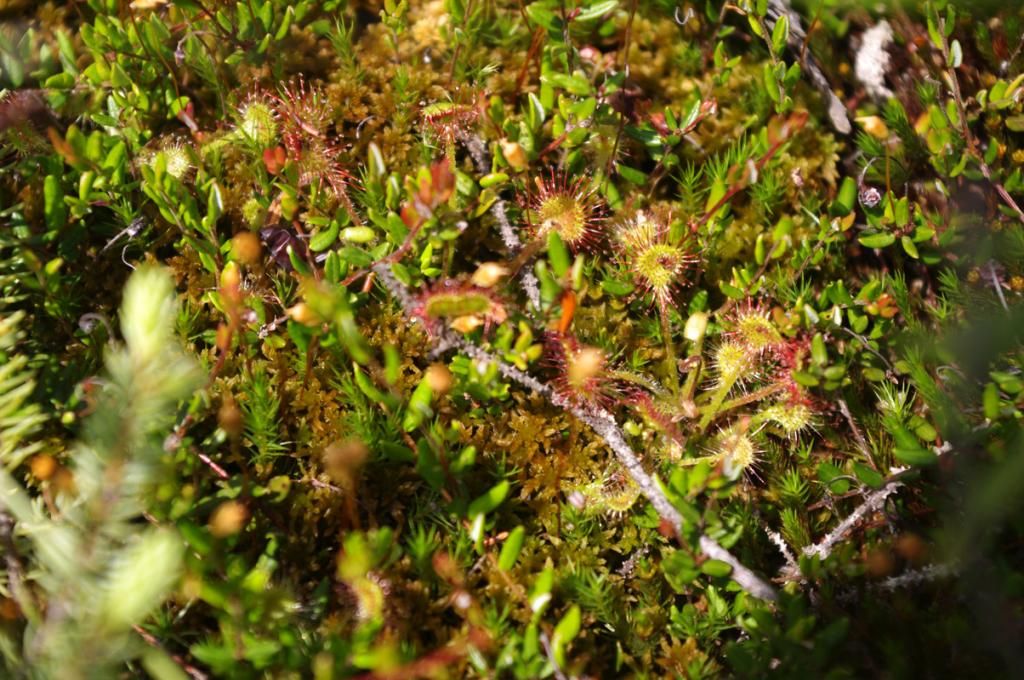 Sundew leaf next to a dollar for scale.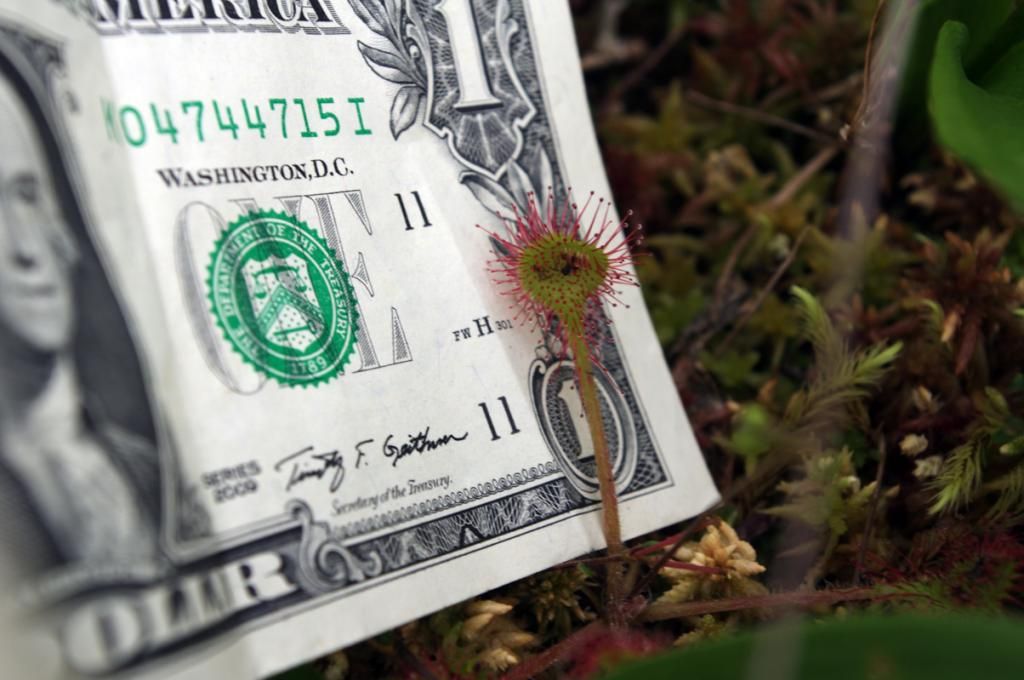 D. rotundifolia almost ready to flower.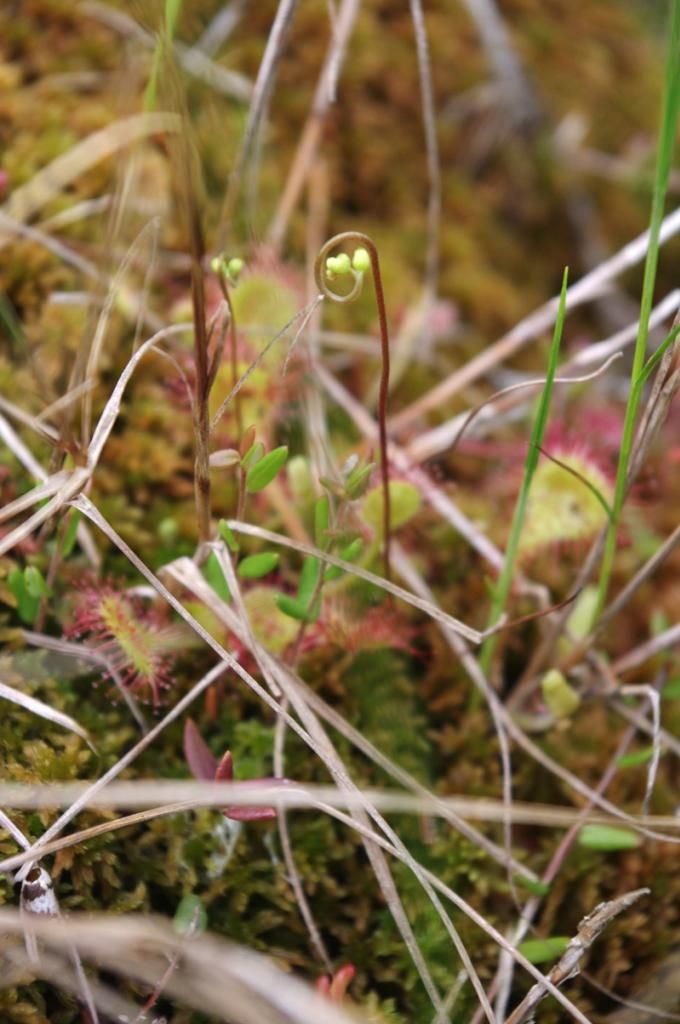 New, green pitchers were easily visible.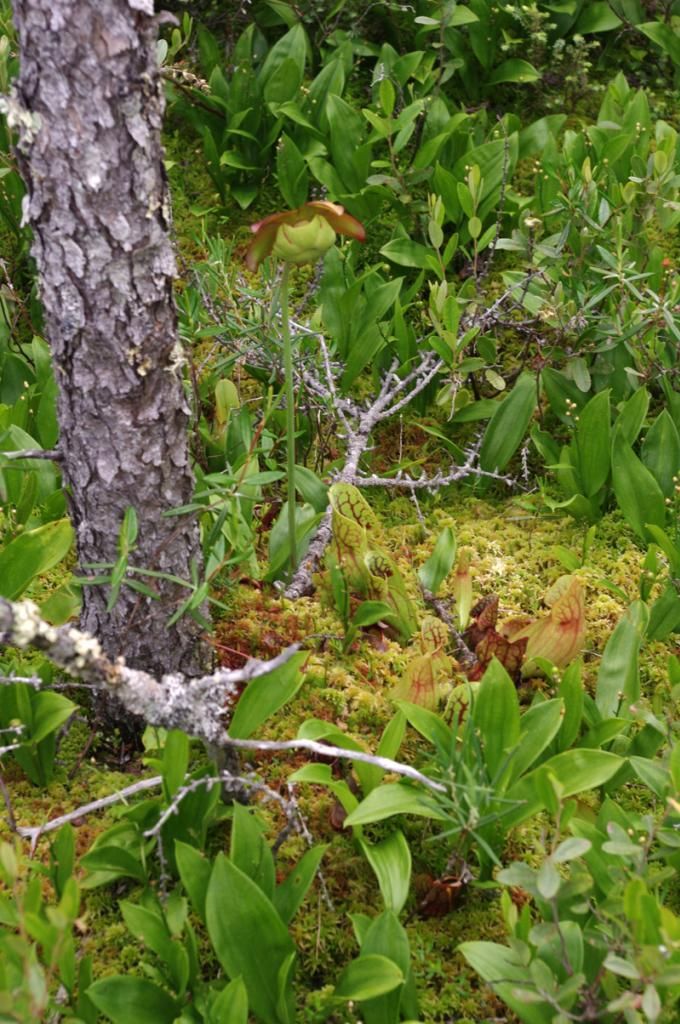 However the older, redder pitcher plant leaves were almost always half covered in spaghnum moss.
It was July and some flowers still had petals.
Sarracenia flower that had lost its petals, next to a dollar for scale.
Pitcher plant flowers, hidden in the cotton grass and other bog plants, scattered far in every direction at the end of the boardwalk.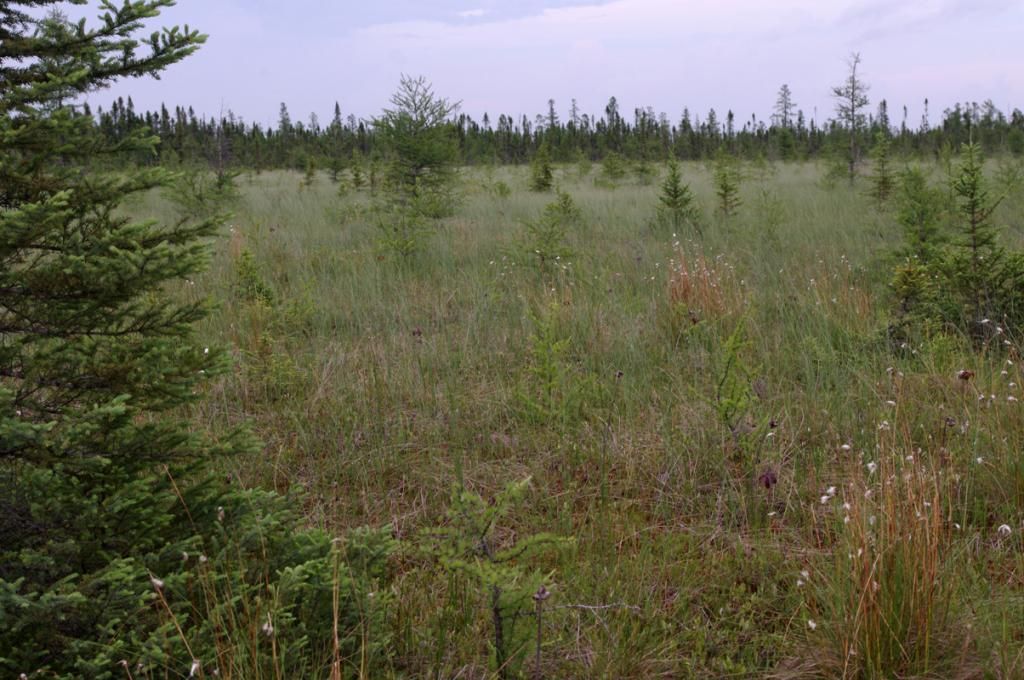 Big Bog State Recreation Area is a large, over 9,000 acre, park; in part of the 500 square mile peatland of northern Minnesota. Carnivorous plants will be growing there for a long time (even if you can't find the english sundew!).